May 2021 - Maths Quest for Australia and New Zealand
From 1 May to 31 May 2021, Mangahigh will be hosting a 'Maths Quest Competition' as an opportunity for students to fast-track their mathematics learning (and revision).
During the competition period, students fast-track their learning by completing an extraordinary number of additional activities, as these contribute towards winning a lapel pin and certificate!
Sign up today and get access straight away. To preview Mangahigh activities, visit www.mangahigh.com/games.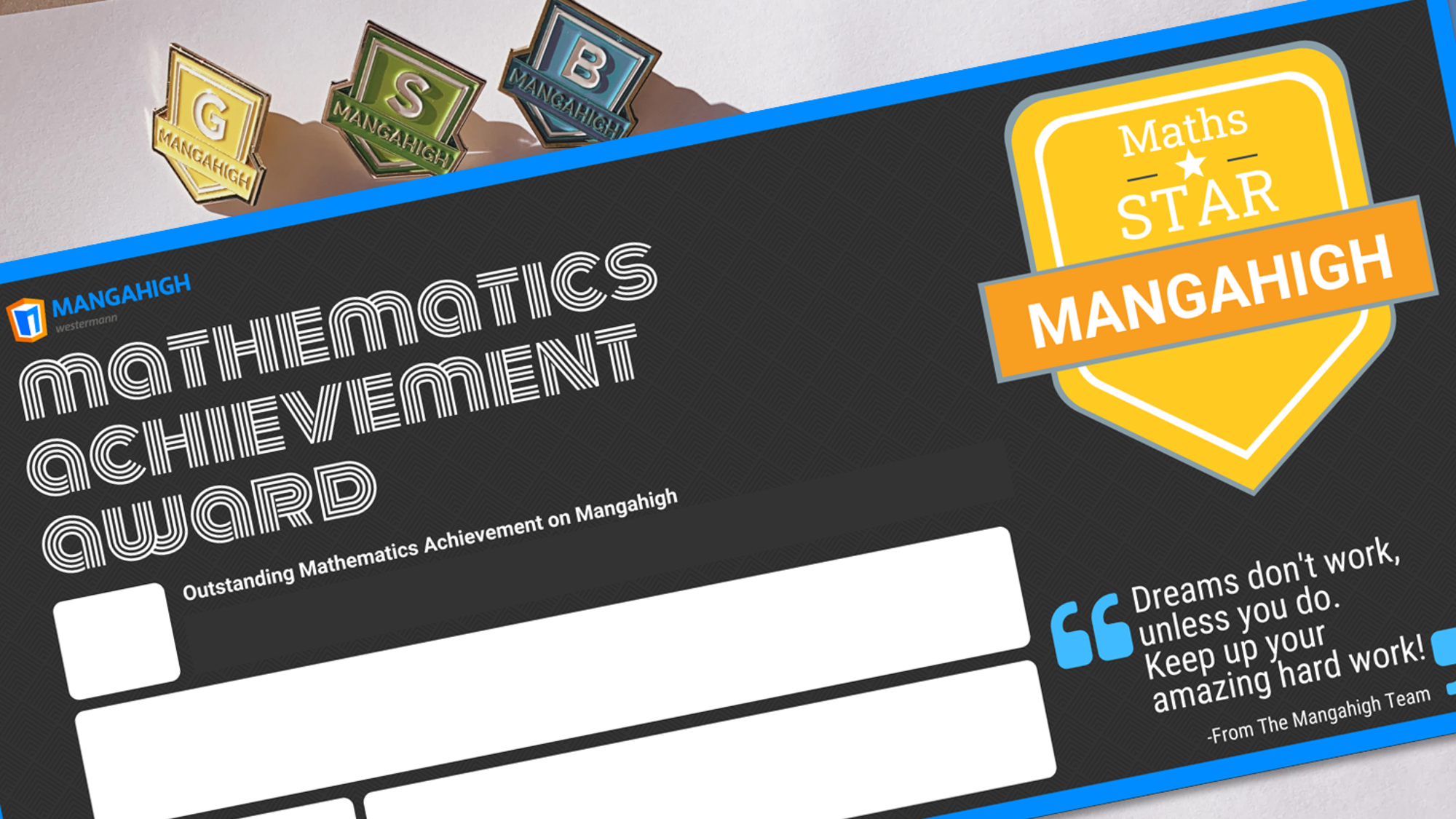 The competition costs $149 to join
You can include as many students as you like! We will send you an invoice, once you have completed the attached form, and send it back to us at support@mangahigh.com.
Join Mangahigh May Competition
Upon signing up, we will provide you with:
student posters to promote the competition in your school
student login details for 24/7 access, before competition starts
parent letter - to share with your parent community
additional teacher logins
Join Mangahigh May Competition
Students can complete mathematics activities that are:
set by their teacher to:

support the concept currently covered in class
prepare for special events/tests eg. NAPLAN

automatically recommended by the Mangahigh virtual tutor system (based on their learning level),
identified by the individual student from a list of curriculum-based mathematics activities
Students success is also displayed on a school-based leaderboard
Importantly, students only have access to activities that are level-appropriate - meaning that their heightened efforts actually contributes to their overall mathematics progression.
The collective achievements of students in a school, places your school on a Special Maths Quest Leaderboard. This is a great opportunity to celebrate maths success, while putting a spotlight on maths in your school community.
Join Mangahigh May Competition

Terms and conditions apply. Email support@mangahigh.com if you have any questions.
How to Succeed on Mangahigh
On Mangahigh, successful completion of a mathematics activity is indicated by achieving a Bronze, Silver or a Gold standard.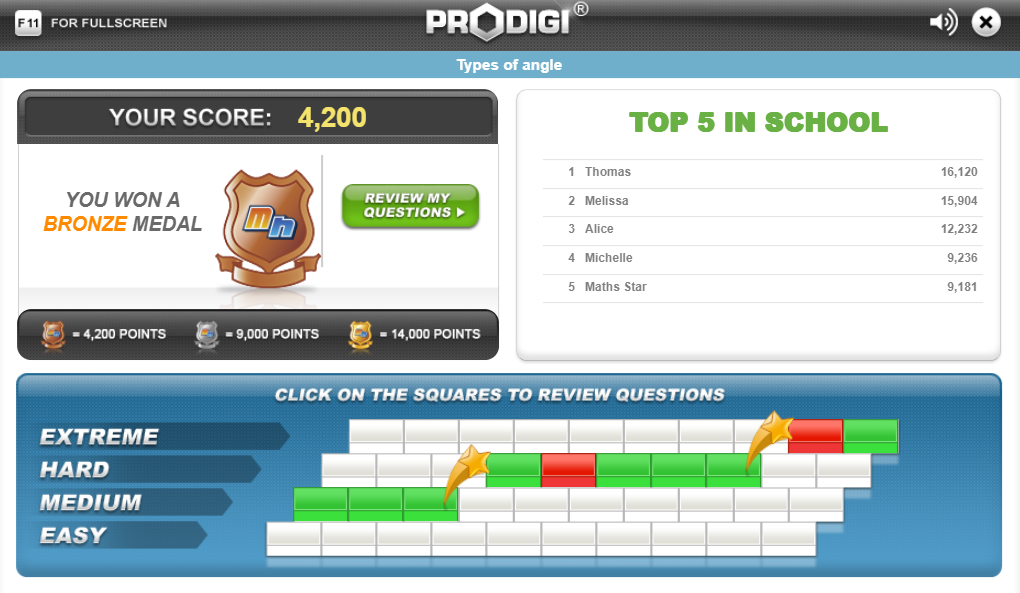 This in converted into 'medal points':
Bronze = 1 medal point
Silver = 2 medal points
Gold = 3 medal points
It is the accumulation of medal points during the competition period that place students (and schools) on the competition leaderboard.
---
---