Student Reflection Sheets
Reflection Sheets help students consolidate learning as they work through Mangahigh Prodigi and Game challenges.
Active reflection help students become more aware of their own learning. Use these worksheets to guide your students through their reflection process - helping them build a positive workflow in learning.
Download the Prodigi Reflection Sheet - Grid

Guide your students through their journey in developing deeper understanding in mathematics. Using the on-screen summary screen presented after attempting 10 questions in Prodigi, students click to review their mistakes - writing it down in their reflection sheet and reflect on what they would do differently if they encounter this question again. This helps students change their relationship with mistake, and places mistake recognition (and learning from it), in the centre of their learning.

Download the Prodigi Reflection Sheet - Diamond

Help students capture their recent learning, and explain the concept learned in 4 different ways. This helps students form semantics memory of their learning, which is a pathway to long term memory.

Download the Game Reflection Sheet - Grid

Games help students develop fluency and automaticity through repetition. However, Mangahigh games also stretch our students' learning as the game level (and the maths difficulty) progresses.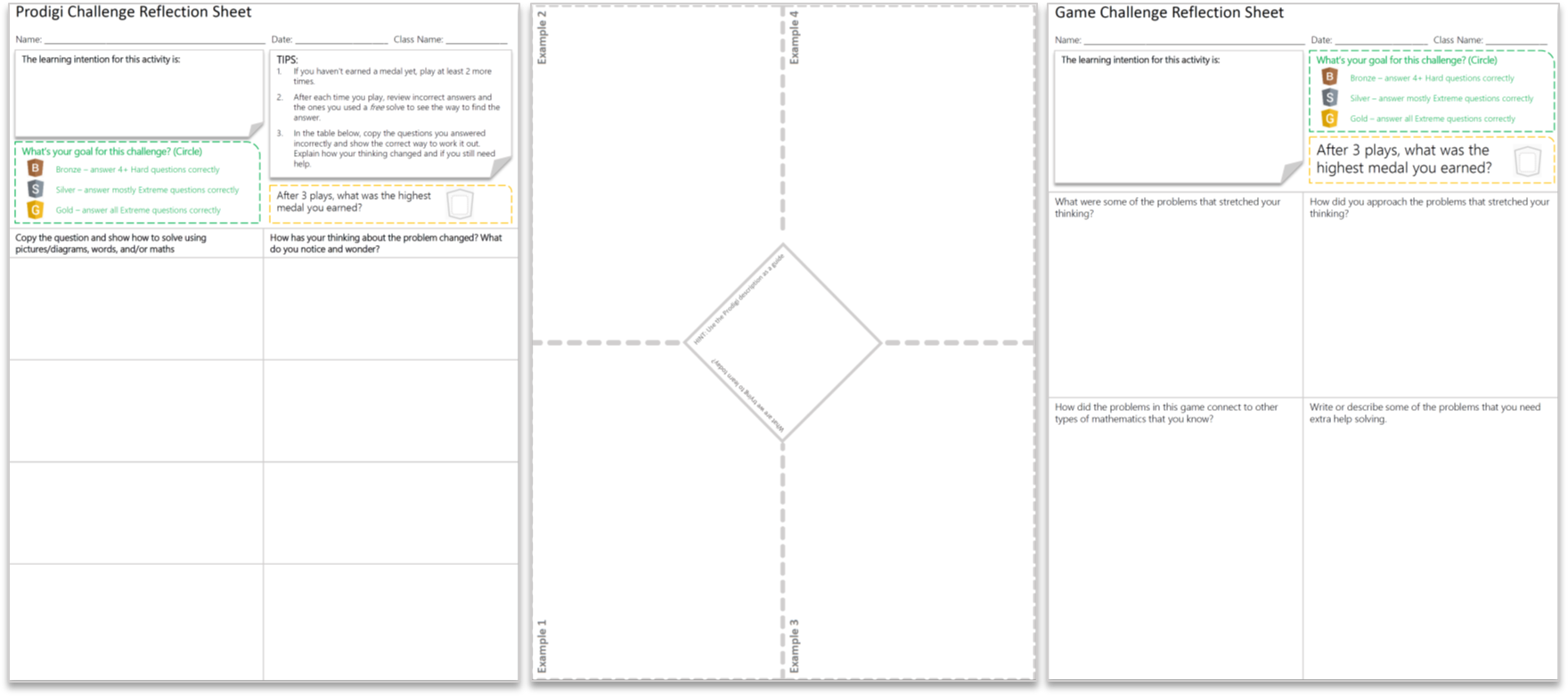 ---
---