How do I create login details for my students?
Teachers can create generic student accounts quickly, simply by specifying the number of students in the class. Using these generic logins, students can personalize and enter their name upon login, or teachers can manually enter their students' name individually.
Alternatively, our support team can help you upload multiple classes and larger student numbers using a spreadsheet. Simply fill in this template and send to support@mangahigh.com if you would like us to create classes and accounts for you.
Create a Class
Click the Admin menu link
Click CLASSES
Click the + sign in the grey box to create a class and generate student accounts
Enter class details:

Class Name
Curriculum Focus
Switch to 'Manually add students'
Specify the number of students to add to this class. You can add or delete further students later.
Click Do not prompt my students to personalize their name to disable students' ability to change their username. If you allow student personalization, you will need to validate names before their name appears on the platform.

You will see a notification on the class name tile and at the top of the CLASSES page that alerts you to validate names
Click GENERATE LOGINS

Add New Student Account to Existing Class
Click the Admin menu link
Click CLASSES
Click the class name tile in which you would like to add the student

You can add the student to more than one class when the account is created

Click + New Student and enter account information
Click SAVE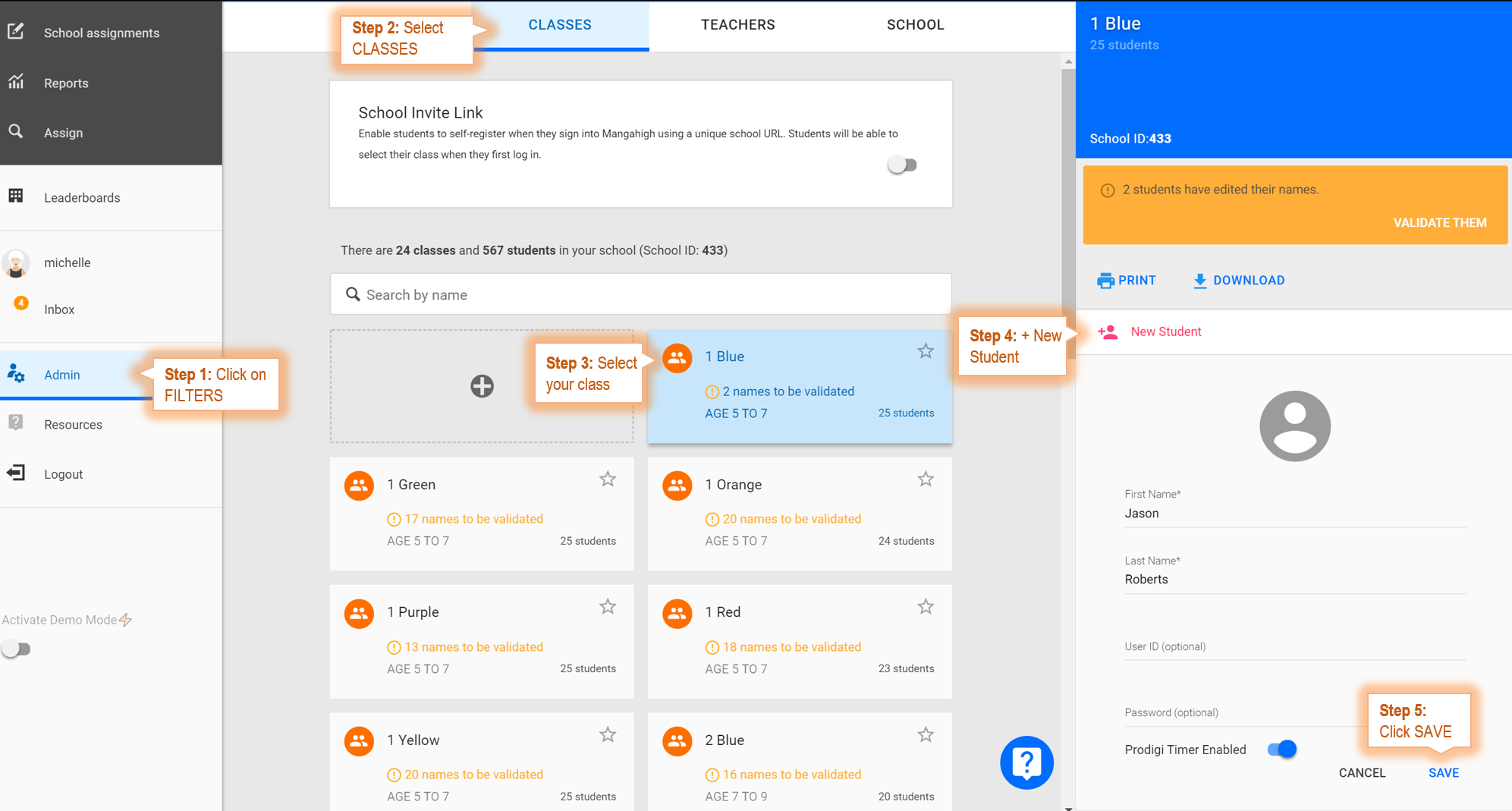 Advanced Users - Upload Your Rosters Using the Mangahigh Wizard
---
---