How do I use the Assignment report?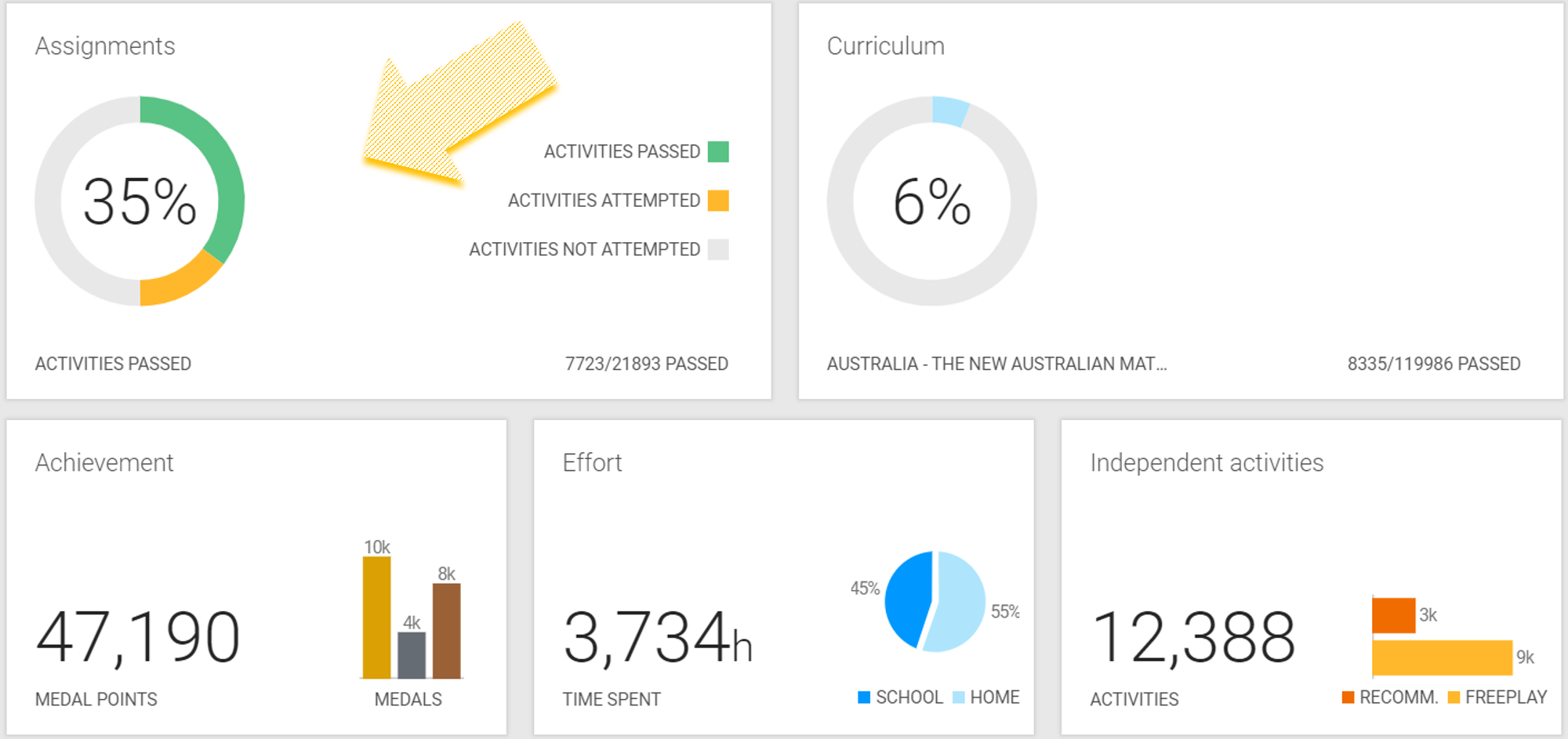 The Assignment report tells you the pass rate for each student for assignments completed before the due date. Grid View and the class download look like a traditional gradebook.
Click the Reports menu link
Click the Assignments tile
Click the date range displayed above the report tiles to change it
View or Download the report
Click SHOW GRID VIEW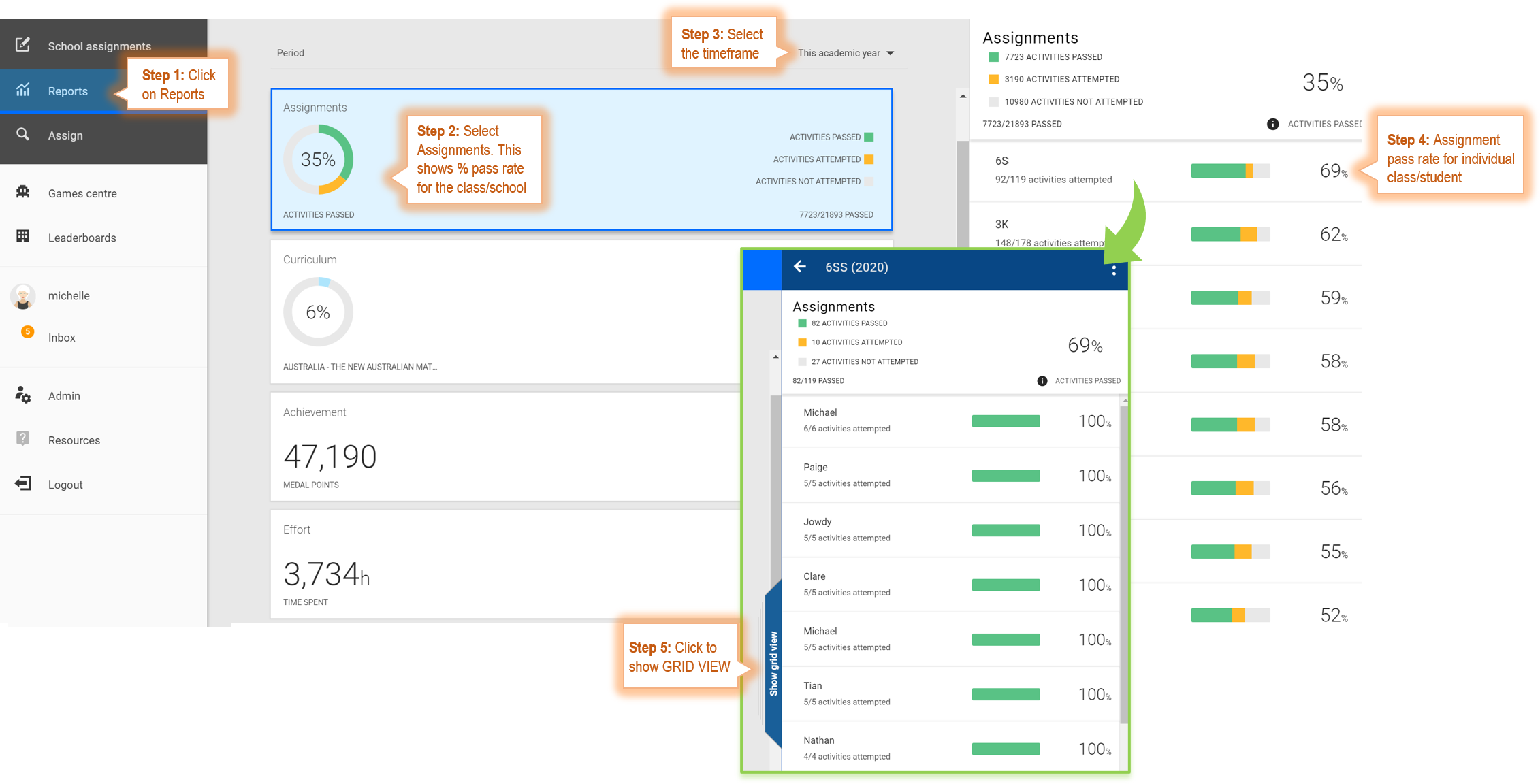 Data Presented On Screen - Whole Class View
Pass Rate: The number of assignments passed with a bronze medal or higher out of the total assigned for the class/school
Pass rate for each student
Number of activities passed by each student vs. number of activities assigned to each student
Data Presented On Screen - Show Grid View
Click the Show Grid View tab to see more details. It is located half way down the page, in between the report tiles and class data.
Large Medal: Highest medal earned before the due date
Small Medal: Highest medal earned after the due date
X: Student did not earn a medal before the due date
- (dash): Student did not attempt the assignment before the due date
Empty Cell: Activity not assigned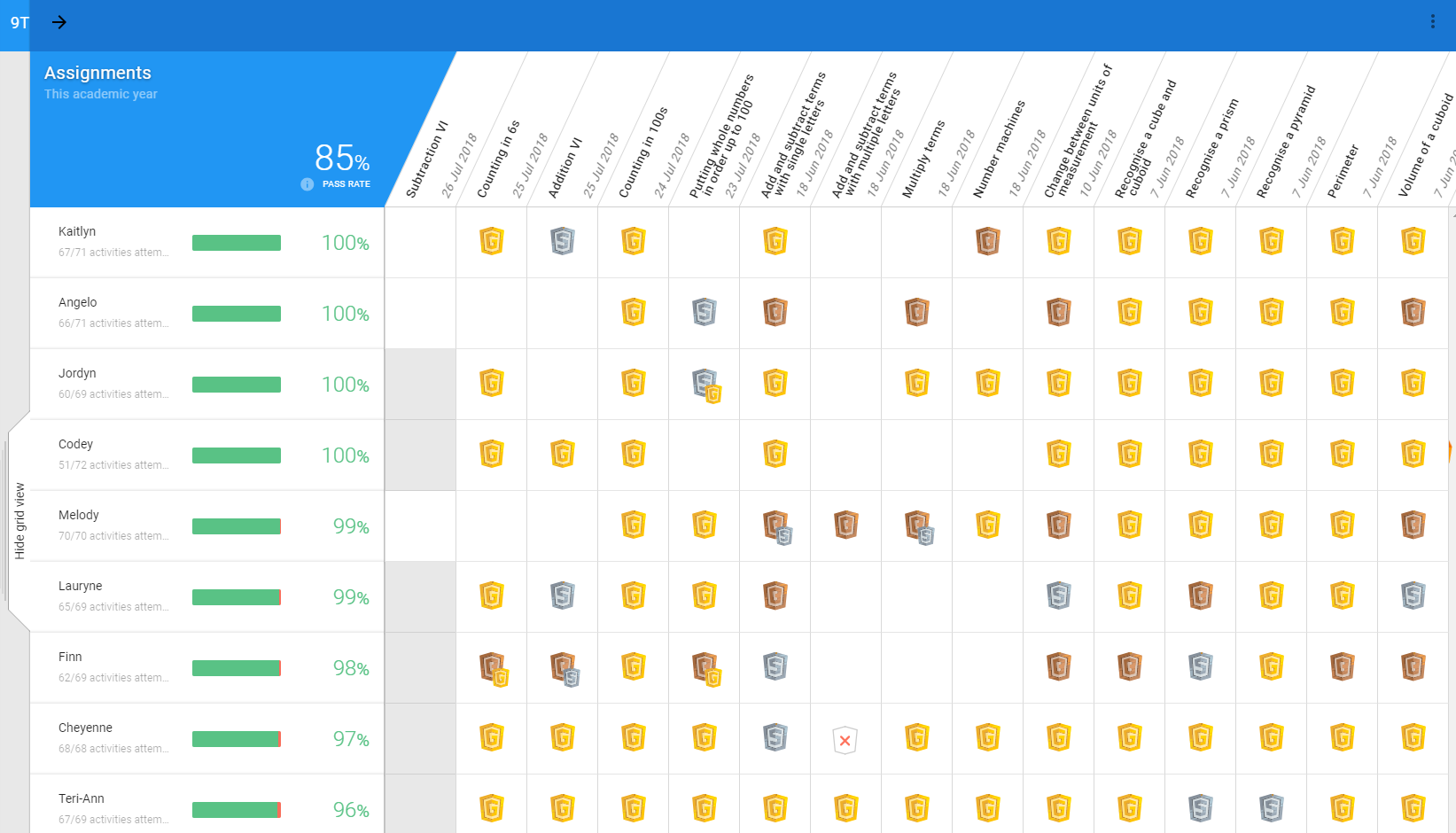 Data Presented On Screen - Individual Student View
Click student name to see individual student's data
Pass rate, number of attempts, date highest medal earned, and highest medal earned to date
Data Presented in the Class Download
Overall pass rate 
Number of activities passed, not passed, and not attempted
Performance data indicating when the assignment was attempted and medal level earned
Data Presented in the Student Download
Number of challenges passed and not passed
Number of challenges attempted and assigned
Challenge name, highest medal earned, and date it was earned
---
---