How does Mangahigh support assessment?
When students complete activities on Mangahigh, teachers can immediately see if they have passed (earned a medal) or not. This allows teachers to continuously monitor their students' progress, and take action immediately as required to improve learning and help shape future teaching-learning plans.
ACCESS FORMATIVE ASSESSMENT ON MANGAHIGH CONTINUOUSLY
To access, simply click on: 
class assignment
select the activity you want to track
view medal achieved
(Optional) download Excel report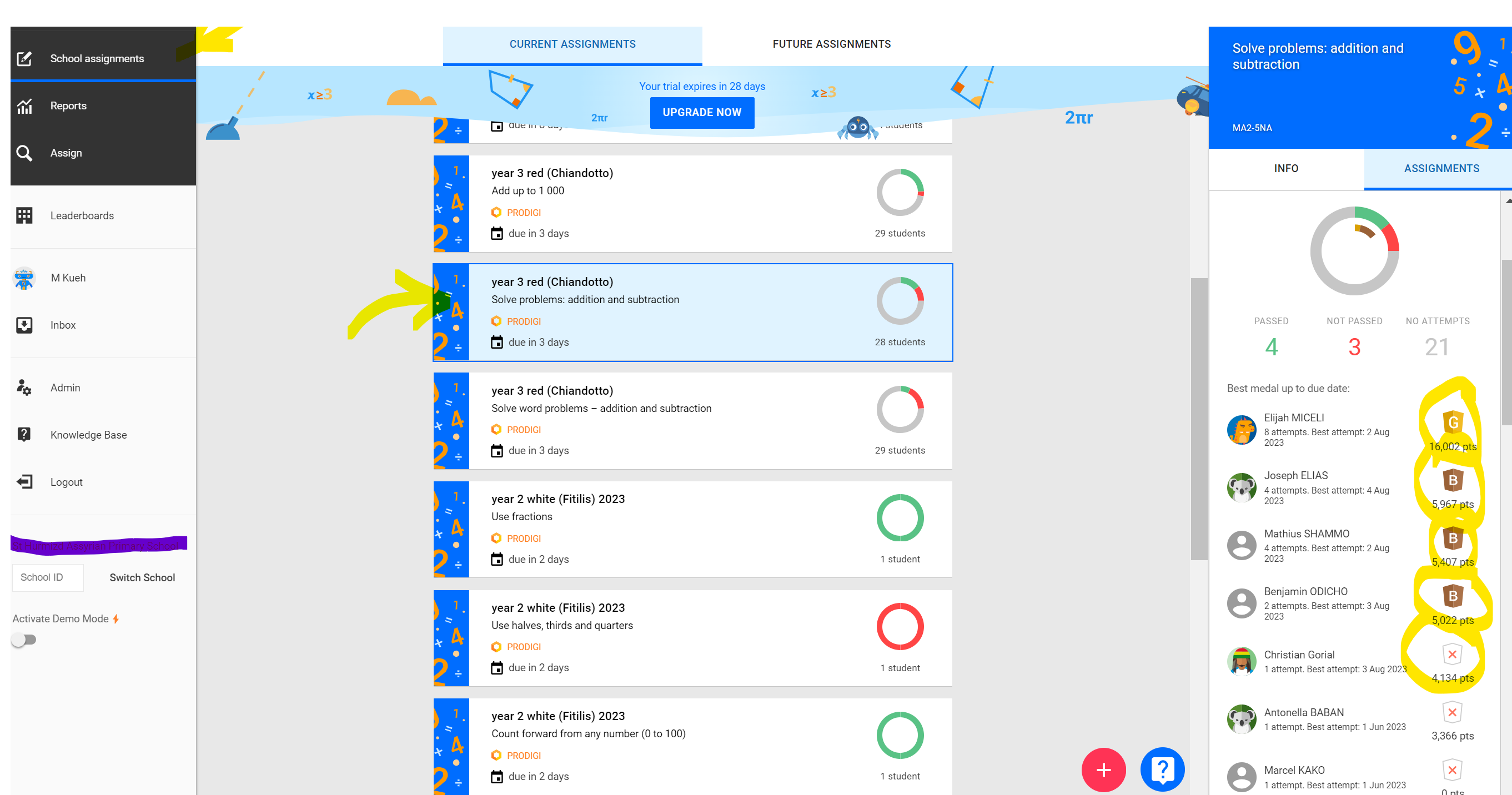 ACTIONS FOR TEACHERS:
Where students have earned a Bronze medal after 1-2 attempts, ask students to repeat the activity once again and try and upgrade to a Silver or Gold medal. 
If students have not achieved a medal after 3+ attempts, these students require additional 1:1 or small-group support from their teacher.
 REMIND STUDENTS:
To earn a Gold medal, students need to answer 10 Extreme questions correctly
To earn a Bronze medal, students need to answer 3+ Hard questions correctly
Repeat each activity at least 3 times
To review (and take notes of) their mistakes before repeating an activity 
To learn more about best practices for success on Mangahigh, click here.
---
---