How do I create class invite link?
Students can join their teachers' class using a CLASS INVITE LINK
Using the CLASS INVITE LINK, students can simply join your class and self-register their details as they login. Teachers will be able to validate their student's details before their name is displayed across the Mangahigh platform.
To create a CLASS INVITE LINK:
Login to your Mangahigh Teacher Platform
Select ADMIN
Under CLASSES, enable STUDENT SELF-REGISTRATION URL
Enter Class Name, Maths Curriculum Focus and CREATE CLASS
Copy and share CLASS INVITE LINK with your students
Here's how your students use the class invite link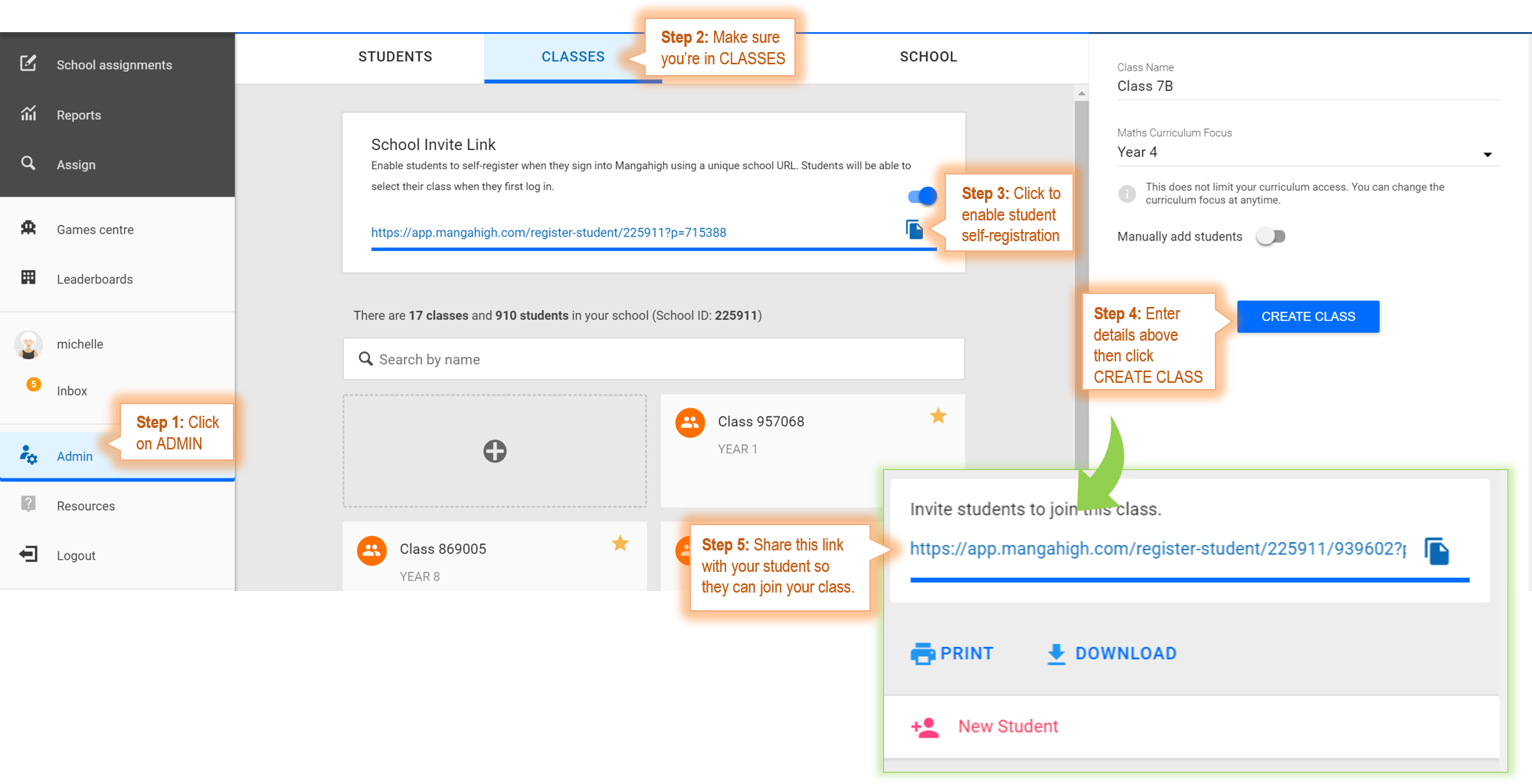 Students join your class using the class invite link

Enter their name, and click CONTINUE. School ID and Class name are pre-populated. Teachers will need to validate their student's name before it is displayed.
Make sure they record their LOGIN DETAILS. Teachers can access/edit their students' USER ID and password if they forget.
Student enters their Year of Birth, and select an Avatar to get started. Student starts using Mangahigh immediately.
Here's a Guide to help your students get started.
---
---