Download a Certificate for Top 10 in School or Class
Download the Top 10 Certificate lists the top 10 students in your school or class on one printable page.
You can download 1 certificate that lists all Top 10 students in your class. If you prefer to handwrite individual certificates, click here to access blank certificates.
Click the school name or class name in the upper left corner of the page then select the class or school name (NOTE: Select school name to download Top 10 students at the school; and select your class name to download the Top 10 students in your class)
Click Reports
Select the Achievement Report
Select the required time period via the arrowhead at the right of the screen
Click the three vertical dots at the top right of the screen, then select Download Top 10 Certificate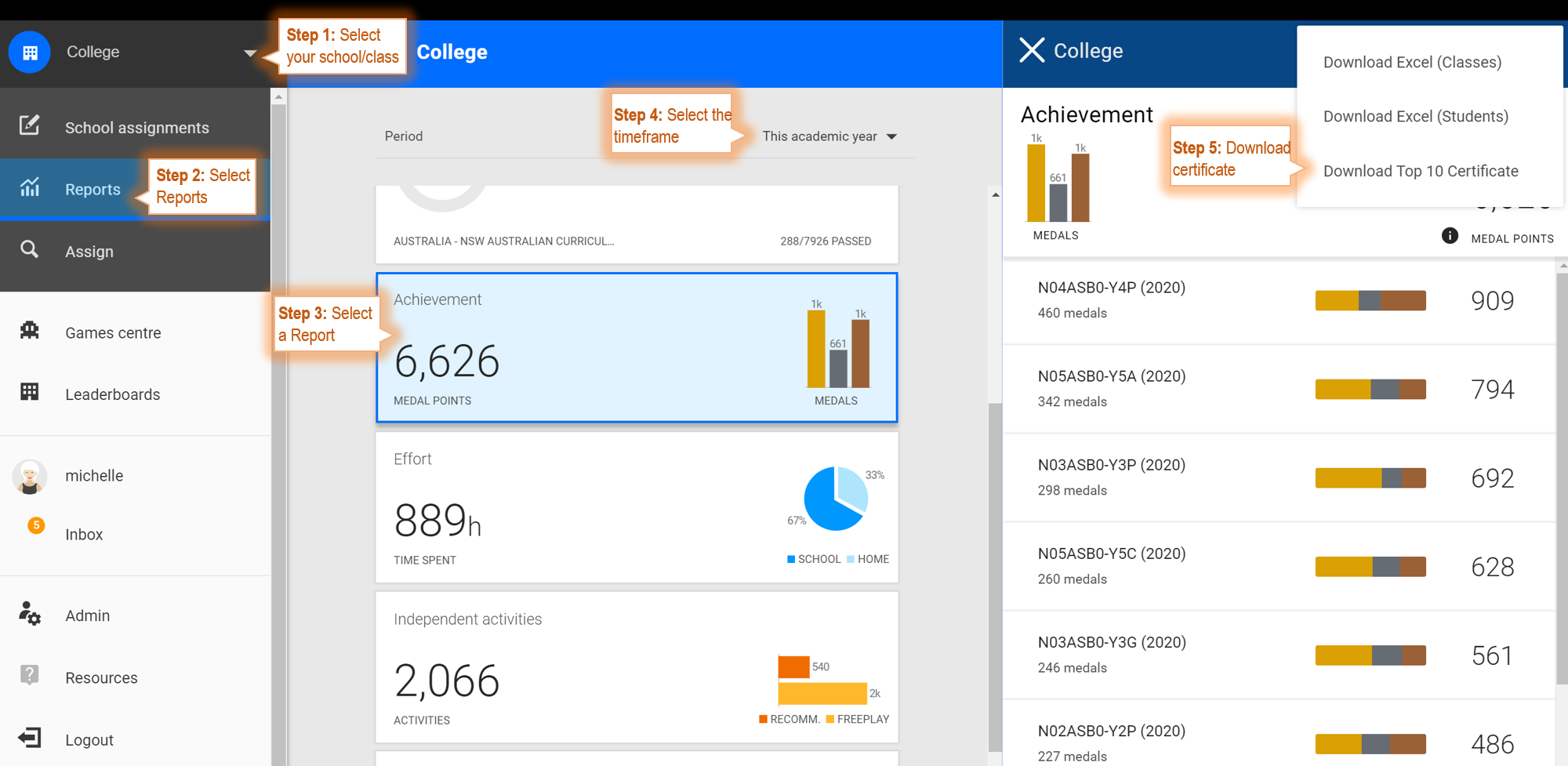 ---
---